• autumn recipes • lamb • lamb shanks • warming recipes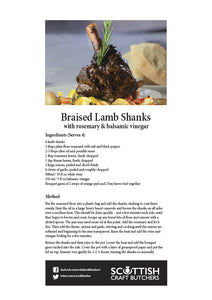 With Autumn now here to stay for a while, why not try one of these delicious recipes to warm up.  
---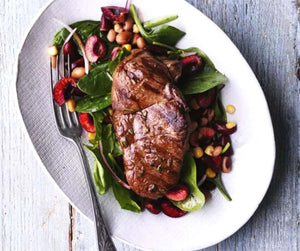 Love Lamb Week runs from the 1st to 7th of September to raise the awareness and celebrate the people behind great Scottish Lamb. Scotch Lamb PGI takes its quality and characteristics from a stress-free life grazing on the Scottish hills, just like the fields around Balliefurth farm. Lamb is a great source of important nutrients, has a unique flavour, and is very versatile. We're celebrating by inspiring you with delicious recipes and providing you with some food for thought to spread the word. Share the love and get involved in the conversation on social media using #LoveLamb For more recipes visit Scotch...
---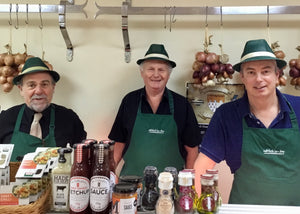 Balliefurth Farm Shop has been working through the Covid-19 lockdown with support from the local community and by partnering with local businesses Nethy House, Nethybridge and Pro Fish, Aviemore. The Farm Shop introduced reduced hours early on to meet local demand and thankfully opened back up to full opening hours a few weeks ago.  With the demand for local delivery the team at Balliefurth Farm Shop collaborated with their neighbours Nethyhouse to share home deliveries throughout the village.  With a mixture of fresh meat and freshly baked cakes being delivered to those self-isolating and maintaining social distancing throughout.  Within Aviemore,...
---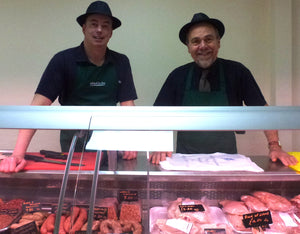 We caught up with Mike, Jamie and Alan, our trio of wonderful butchers to find out a bit more about them.... Jamie Barnett, Butcher What do you enjoy the most about being a butcher in Balliefurth Farm Shop? 'I enjoy creating new products in the back shop, sausages, burgers, or a new cut of meat to promote for the counters or catering companies.' Why did you get into butchery? 'Was not my first choice! I wanted to be an archaeologist, but I still work with bones anyway. My first encounter was in my home town of Dornoch, where I grew...
---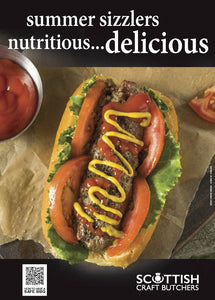 Healthy sunny barbeques are one of the highlights of the summer. The salads, sides and sauces below have been developed to be healthy, tasty and family friendly with lots of added vegetables and no added salts or sugars. Where possible we have used low fat options and high fibre varieties to highlight how easy it is to keep the same fresh taste while still being healthy. So, get the coals on, the meat prepared and start cooking…enjoy!   Potato Salad Ingredients 800g new potatoes 2 red onions finely chopped 2 tbsp low fat mayonnaise 1 tsp Dijon mustard (optional) 3...